Pvc Welding Curtains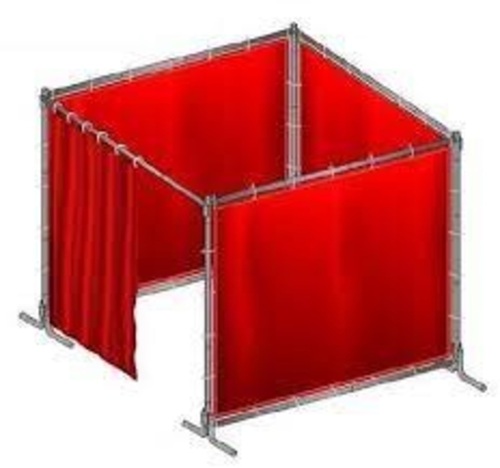 Pvc Welding Curtains
Product Description
Welding screens & curtains have many choices and apply to different fields. It offers a safe, clean, high-efficiency working environment and improves work efficiency.
Characteristic:
Only allow visible light through, filtering out harmful ultraviolet radiation.
No harm to the welder's eyes when they survey the welding operation situation.
Middling UV bright light resistant. Proper light refraction minimizes arc glare.
Create a safer working environment for the welders and surrounding co-workers.
Prevent the spreading of smoke, sparks, debris, and dust during the welding operation.
Frequently Asked Questions
1. A welding curtain is what?
Ans - When paired with ventilation, respirators, and cooling fans, a welding curtain or screen serves as an enclosure that both individuals within and outside the enclosure can work in safely.
2. The usage of welding curtains?
Ans - Employees working nearby are less likely to suffer from ear damage and general annoyance thanks to welding curtains that act as a soundproof barrier between the welding area sounds and anyone outside of it. A selection of heat-resistant fabrics that can be used as welding curtains are produced by Mid-Mountain Materials, Inc.
3. What material do welding curtains contain?
Ans - Welding curtains and welding screens are made of durable polyvinyl chloride (PVC), which also contains a substance that absorbs UV radiation and flame retardants that stop the material from catching fire in the event of contact with stray sparks.
4. What gauge of a welding curtain is it?
Ans - The clear vinyl welding curtain walls are available in three distinct materials. You have thickness options of 14, 20, and 40 mil. The three materials all have a 14 mil thickness and are fire resistant.